Van Nuys Traffic Stop Turns Deadly
LAist relies on your reader support, not paywalls.
Freely accessible local news is vital. Please power our reporters and help keep us independent with a donation today during our fall member drive.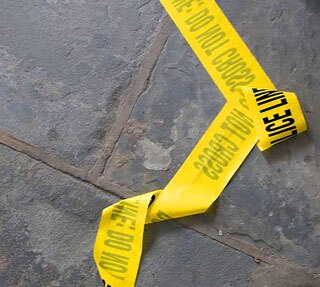 UPDATE, 8:50 A.M.: One suspect has now been arrested and the LAPD says the man who was shot and killed last night by officers was apparently holding a camera tripod according to the LA Times.
---
This is all sounding eerily similar to last week's Glassell Park shooting. Last night before 7:00 p.m., a Van Nuys LAPD division unit stopped a car. Then things went wrong says the Daily News:
Two officers from the violent crime task force pulled over a 1997 Saturn near Kester Avenue and Valerio Street about 6:55 p.m, said Deputy Chief Michel Moore. "One of the passengers exited the vehicle and an officer-involved shooting occured," Moore said.

Following the shooting, the driver along with the remaining passengers, drove off. The car was later found. [Daily News]


In last week's incident, plain-clothes officers were following a car of four gang members suspected to be involved in an earlier drive-by shooting. The suspects stopped their car and got out shooting their guns. One died and three ran. Last night, the officer involved shooting left one died, leaving up to four suspects at large.