Urban Camping, Thanksgiving Night Tradition
Stories like these are only possible with your help!
Your donation today keeps LAist independent, ready to meet the needs of our city, and paywall free. Thank you for your partnership, we can't do this without you.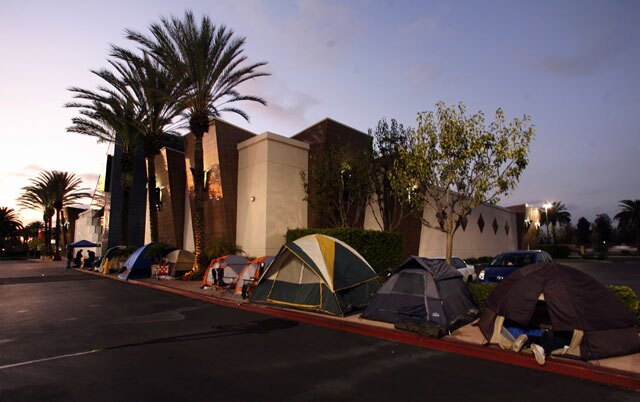 AP Photo/Damian Dovarganes
There are no local reports of people being trampled to death over Black Friday madness in Southern California yet--such a horrible incident left a Wal-Mart employee dead in New York's Nassau County this morning-- but shoppers camped last night in Cerritos outside a Best Buy store to be first in line to shop electronics. Early morning lines could be found all throughout the region, mainly at name-brand stores.