Urban Camping, Thanksgiving Night Tradition
LAist relies on your reader support, not paywalls.
Freely accessible local news is vital. Please power our reporters and help keep us independent with a donation today.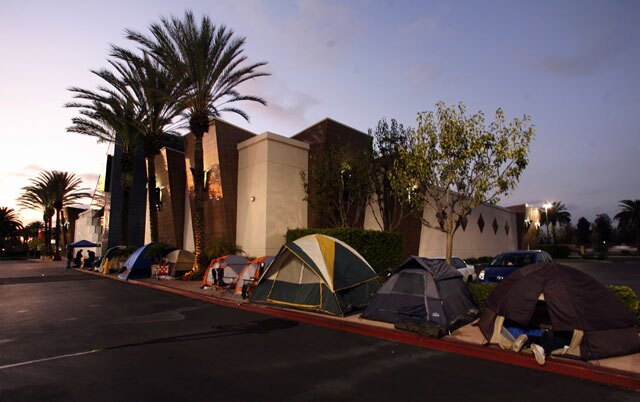 AP Photo/Damian Dovarganes
There are no local reports of people being trampled to death over Black Friday madness in Southern California yet--such a horrible incident left a Wal-Mart employee dead in New York's Nassau County this morning-- but shoppers camped last night in Cerritos outside a Best Buy store to be first in line to shop electronics. Early morning lines could be found all throughout the region, mainly at name-brand stores.