Tonight: Prop 8 Protest from Hollywood to Silver Lake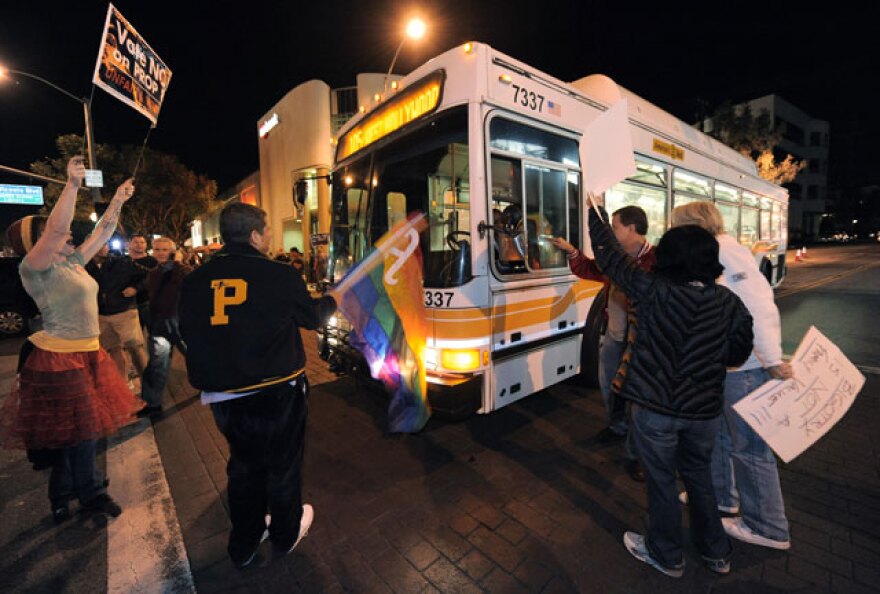 LAist relies on your reader support, not paywalls.
Freely accessible local news is vital. Please power our reporters and help keep us independent with a donation today.
One year ago tonight, thousands of disappointed voters hit the streets to protest the passing of Prop 8 which banned gay marriage in California. Tonight, people will gather again.
The Death to Discrimination March will begin at 7 p.m. at Santa Monica and Vermont, conveniently outside the Metro Red Line Station. Led by a flatbed truck decked out with sound equipment, the march will go north on Vermont, then east on Sunset Blvd. to Sunset Junction. In front of the Le Barcito Bar, a series of speakers will address the crowd.
Police say there will be traffic problems, so its best to avoid the area if you're not participating. The Eastsider LA yesterday noted that the LAPD's Northeast Division will be experimenting with a new text message notification system about the event.