This is an archival story that predates current editorial management.
This archival content was written, edited, and published prior to LAist's acquisition by its current owner, Southern California Public Radio ("SCPR"). Content, such as language choice and subject matter, in archival articles therefore may not align with SCPR's current editorial standards. To learn more about those standards and why we make this distinction, please click here.
Tonight in Rock: Kate Nash, Radar Bros, Schuyler Fisk
Before you read this story...
Dear reader, we're asking for your help to keep local reporting available for all. Your financial support keeps stories like this one free to read, instead of hidden behind paywalls. We believe when reliable local reporting is widely available, the entire community benefits. Thank you for investing in your neighborhood.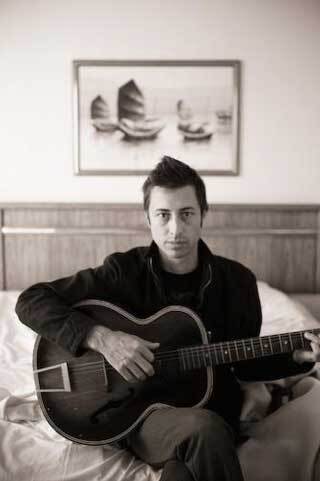 Sometimes Monday nights in Los Angeles are rather lacking for good music. But tonight there is something to celebrate for everyone and as Liz Ohanesian pointed out last month in LA Weekly, if you look east of Vermont, "Mondays have provided the best way for checking out upcoming local groups without busting our budgets."
... Monday-night residencies have become "part of the culture" of the Silver Lake–area nightlife. These free, weekly gatherings have created a symbiotic relationship between bands and nightclubs, with artists gaining followings based in part on their connection to tastemaking venues, and clubs relying on the bands to keep their doors open on a night that would otherwise be considered deadsville. [LA Weekly]
In short, tonight, Silver Lake/Echo Park or not, choices for music are excellent. The (rock)stars have aligned to make everyone wanting to hear good music have the opportunity, so take advantage, here's to a great Monday.
HOTEL CAFE
It's a strong line-up tonight as the very popular Schuyler Fisk (pronounced Skyler) headlines at 10 p.m. But get there early to catch the wonderful Greg Laswell (we can't believe he's playing so early). Also on deck is the acoustic folks songs of Jake Newton, the soft-spoken Matthew Moon and The Bridges from Alabama.
THE GOOD HURT
Folk and blues music combined with sexy nurse bartenders we'll never understand at this Westside bar on Venice Blvd. in Mar Vista. Nevertheless, The 1921a will be there, lock, stock and fully loaded with their rolling 20s + alternative music influenced sound of banjos, mandolins and junkyard drums. Also playing is charming blues folk band, Clyde Bonnie Clyde (with no members with such names).
VIPER ROOM
"Fuck you, I'm beautiful." Yes, it's going to be that kind of night. And maybe you'll get to hear those lines from Linda Strawberry herself when she plays tonight. Although, she's not headlining, Miss Derringer is. Her music might sound happy go lucky at times, but as she says, her "lyrics deal with 'honkytonk' subjects like prison, poverty, sobriety, God, death, marriage, murder, and alcohol." Also playing are popular indie rockers, Idyllists and the old school western gunslinging sounds of James Wilsey.
Linda Strawberry (right)
MOLLY MALONE'S IRISH PUB & RESTUARANT
Monday nights at Molly Malone's are shaping up to be quite nice this month, even if it was dead last Saturday night, leaving some to believe this place is on its way to suck-i-tude. Reeve Carney will keep on the chill side with bursts of pop with his soft and scratchy voice. He also wins for having one of the cleanest looking, easy to load MySpace pages. Also on the roster is singer/songwriter Adjoa Skinner who is sometimes upbeat and jazzy, sometimes a bit more cabaret. And Tommy King will be there too. He makes us feel like we are listening to 98.7 FM, but he deserves better than that station.
GENGHIS COHEN
There's something about Abbot Kinney, their music is drawn out, it takes a long time to get to the point, but they have captured our interest (plus, we dig bands who name themselves after Los Angeles streets -- blame the nerd in us). Also playing is the Nashvile based acoustic artist, Christopher Williams.
WHISKY A GO GO
There's just rock, rock, rock (and a little whiney emo) over at the Whisky A Go Go. Hair tossin' good ole' rock: The Faded Spaces and Vicious Licks. Beware of the emo with The Summer Monologue.
SPACELAND
Trust us, it'll be a good show: The Parson Red Heads, Mezzanine Owls, Everest. After all, it is Monday night in Silver Lake.
AMOEBA MUSIC
Kate Nash's show may be sold out at The Troubadour, but lucky for you, she'll be at Amoeba Records at 6:30 p.m. Nash, pictured to the left, is visiting from London.
SILVERLAKE LOUNGE
We Barbarians are in residency this month and you can hear some samples below. Also making it worth the trip: The Henry Clay People and Matt Death and the New Intellectuals (pictured at the top).
"Yesmen & Bumsuckers" - In The Doldrums EP
"In The Doldrums" - In The Doldrums EP
"Spun Out" - In The Doldrums EP
CRASH MANSION
This Downtown venue is doing the Monday night residency thing too. This month with Piel, an electro rock band that sounds great. They'll be playing with the fun Analog Blue, who sometimes remind us of David Bowie, sometimes not.
THE ECHO
More of that residency business with the Radar Bros (these. guys. are. really. good.). They have invited Tables & Chairs and Correatown to play with them tonight.
KNITTING FACTORY
Oh boy, how about this for the worst band name ever: Faun Fables. Crazy name aside, if you're into music that's a bit off kilter, Danny Elfman gone awry, then you'll dig them. From their website:
To me, life has always felt like a place reverberating with all kinds of shrieking and laughing things. At some point I learned that my role as a singer was to be a storyteller, a shape shifter.
Also playing is Infantree, who's a less macabre than Faun Fables, but just as kooky (in a good way). Top Photo: Matt Death (via his MySpace). Middle Photo: Linda Strawberry by Kristin Burns (via Strawbery's MySpace). Bottom Photo: Kate Nash (via her MySpace).