This is an archival story that predates current editorial management.
This archival content was written, edited, and published prior to LAist's acquisition by its current owner, Southern California Public Radio ("SCPR"). Content, such as language choice and subject matter, in archival articles therefore may not align with SCPR's current editorial standards. To learn more about those standards and why we make this distinction, please click here.
This Week's Most Commented & Recommended
Before you read more...
Dear reader, we're asking you to help us keep local news available for all. Your financial support keeps our stories free to read, instead of hidden behind paywalls. We believe when reliable local reporting is widely available, the entire community benefits. Thank you for investing in your neighborhood.
When you read something you like on LAist, we love it when you hit the "recommend" button, and we love it even more if you put your two cents' worth in the comments. Getting a dialog going with our readers and making sure we're giving you content you can use are top priorities for us.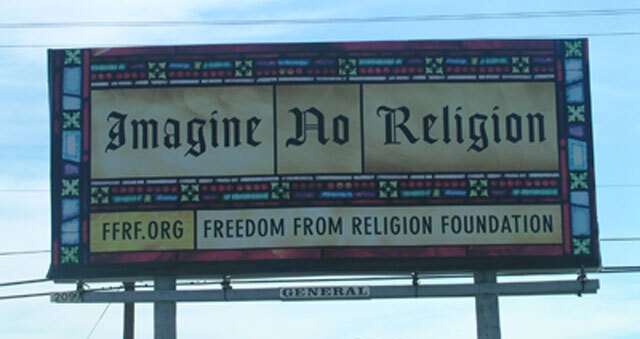 So here are this week's top posts, as endorsed by you via the recommend feature, or as indicated by the level of talk going on in the comments:
Most Commented
A Call for the End of Irony Is irony in or out? Do we need a bar that caters to the crowd that embraces irony? What is irony, anyhow? Is it like rain on your wedding day? Or a black fly in your Chardonnay? Or, in the case of Stinkers, the bar in question, a black fly in your pull-tab beer?
Atheism Only Lasts a Few Days in Rancho Cucamonga "A billboard in Rancho Cucamonga asking viewers to 'imagine no religion' was taken down this week after residents and the city complained about its message. The Freedom From Religion Foundation advertisement was first installed last week causing local conversation and complaints. The pressure quickly built up and the General Outdoor sign company took it down."
Extra, Extra: The First Lady of Ta-Dow! In what may be an LAist first, our daily news roundup garnered a top slot in the comments collection, thanks to your burning desire to try your hand at a quiz on American History, share the results, then debate the validity of the quiz itself...all in our comments. Rage on, American nerds!
Most Recommended
Kings Lose Two in Two Nights Last weekend saw the Kings losing two in a row. "On Saturday night they dropped a home game against the Nashville Predators by the score of 3-1, and on Sunday they went scoreless to lose to the Anaheim Ducks, 2-0." But, oh, how you loved the pictures!
Kings Bust Caps, 5-2 Of course, there's nothing better to follow up two losses than a win, and in this case, it was against "superstar Alex Ovechkin and his red-hot Washington Capitals on Thursday night."
Ilsa Setziol on Native Plants in Southern California LAist asked Environmental reporter Ilsa Setziol to give us an introduction to native plants, and she shares with us where to see them and where to buy them for your own garden, right here in SoCal.
Was it Kings' Ice Girl Sara that got all your votes this week? LAist's photog Michael Zampelli quips that she "looks great no matter what the score is."