SoCal Congressional Earmarks Not Heard
Stories like these are only possible with your help!
You have the power to keep local news strong for the coming months. Your financial support today keeps our reporters ready to meet the needs of our city. Thank you for investing in your community.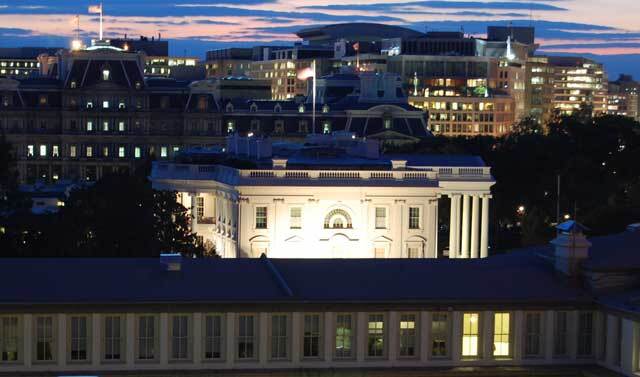 President Bush may have passed a $460 billion defense bill, but he has vetoed a $150 billion bill that would have funded the Labor and Health and Human Services departments according to a report by the Daily News. It is also rumored that he will veto an upcoming $105.6 billion transportation bill.
Congress is gearing up for a battle, with House Republicans upholding presidential vetoes and Democrats accusing their GOP counterparts of ignoring the poor while suddenly rediscovering fiscal conservatism. But caught in the middle are dozens of Southern California legislators' pet projects - known as earmarks - for everything from roads and hospitals to job-training programs, museums and after-school groups.

"I think the president has decided that politically, it's better digging his heels in," said Rep. Adam Schiff, D-Pasadena, who is on the House Appropriations Committee.

"He's trying to overcome a six-year legacy of borrowing money, and I think he's finding it difficult to have credibility on the issue."


"... while suddenly rediscovering fiscal conservatism, " ha, we love that line.
Among vetoed funding was $2.3 million for Needles Highway improvements, $1 million for Southern California Regional Rail Authority, $.5 million for the Methodist Hospital of Southern California in Arcadia and $.75 million for museum and hospital transportation programs in northern LA County.
The last time the Labor/HHS measure was put in front of the president, Republicans were in control of the House and it was passed. Now, when faced with the current veto, it's a war of political rhetoric. Howard 'Buck' McKeon, a Republican who represents much of North Los Angeles County told the Daily News that unchecked spending was a Democratic issue in the 2006 elections. "We finally learned our lesson," he said. "I think the president learned, too. I thought the Democrats learned, but it looks like they didn't."
Photo by wyntuition via Flickr