One Way Traffic Fix Stopped by Judge
Stories like these are only possible with your help!
You have the power to keep local news strong for the coming months. Your financial support today keeps our reporters ready to meet the needs of our city. Thank you for investing in your community.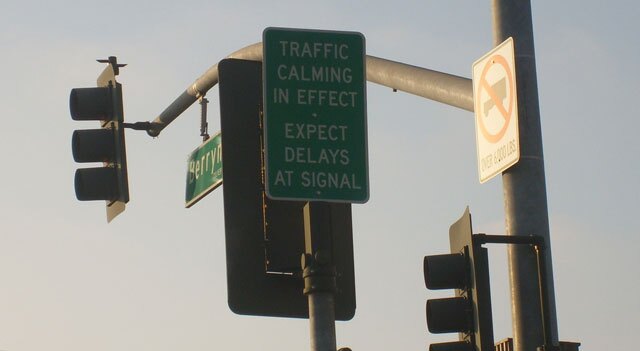 Photo by pink_fish13 via LAist Featured Photos on Flickr
For over a year now, the plan to make both Olympic and Pico one-way(ish) streets has been thought and fought, presented and resented. Mayor Antonio Villaraigosa and City Councilman Jack Weiss, the major city backers of the project, were set to go forth with the project this week. That is, until Los Angeles County Superior Court Judge John Torribio said "not so fast."
In his five-page ruling, Los Angeles County Superior Court Judge John Torribio wrote that the Olympic-Pico proposal had a reasonable chance of causing impacts that required study. He took particular umbrage with a claim by the city that the project didn't need to be studied because it wasn't a major change to how the streets are managed. "In other words, the very purpose of the project is to expand the use of the existing streets," Torribio wrote. "To claim that the project will not expand the current use and is therefore exempt" from further study "seems inconsistent with the stated purpose." [Steve Hymon, LA Times]


Villaraigosa said last week if a study would be required, they would be willing to do so. The willing is over -- now on to the doing.