Long Beach's Waters Made Big Splashes in News This Year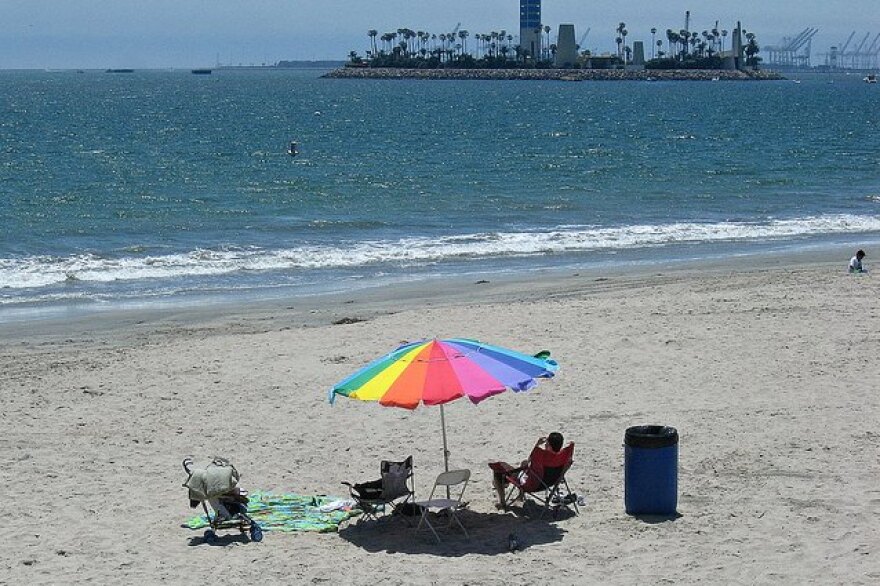 LAist relies on your reader support, not paywalls.
Freely accessible local news is vital. Please power our reporters and help keep us independent with a donation today.
Who knew the waters that lap the shores of Long Beach were such a hot bed of headline-generating eco-focused news? 2010 was a banner year for environmental issues at the national and state level, and the Long Beach Gazettes.com takes a look back at the year at their beach.
Resonating strongly with Angelenos was Long Beach's movement towards implementing a ban on plastic bags. Long associated with harming the ecology of our waterways, a first draft of the proposed ban was approved earlier this month, and, if it passes "the final City Council vote, its first phase for large markets (10,000 square feet or larger and $2 million gross sales per year) would take effect on Aug. 1, 2011."
From bans to restorations: "The Los Cerritos Wetlands were under scrutiny from the beginning of the year all the way to its end," and in November, the word came from the California Coastal Commission that the future would be brighter, and a full restoration was approved.
More eco-geekage came in the form of the approval of a study of the breakwater, and the East San Pedro Bay Ecosystem, though one-half of the funding (the part coming from the study's partners at the U.S. Army Corps of Engineers) is held up in Congress. The Colorado Lagoon reached another milestone in its restoration, and a massive storm drain project has moved forward. Meanwhile, the Port of Long Beach is hitting their marks on the list of "Clean Air Action Plan benchmarks they promised to hit by 2012."