LA Film Fest Director Resigns Over Prop 8 Donation
Stories like these are only possible with your help!
Your donation today keeps LAist independent, ready to meet the needs of our city, and paywall free. Thank you for your partnership, we can't do this without you.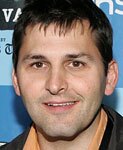 Film Independent, who originally did not accept LA Film Festival Richard Raddon's resignation after he was outed for donating to pass proposition 8, today accepted it "with great reluctance." Raddon then released a statement. In part, it said: "As many know, I consider myself a devout and faithful Mormon. I prefer to keep the details around my contribution through my church a private matter. But I am profoundly sorry for the negative attention that my actions have drawn to Film Independent and for the hurt and pain that is being experienced in the GLBT community."