Grim Sleeper Victim Count to Likely Grow
Stories like these are only possible with your help!
You have the power to keep local news strong for the coming months. Your financial support today keeps our reporters ready to meet the needs of our city. Thank you for investing in your community.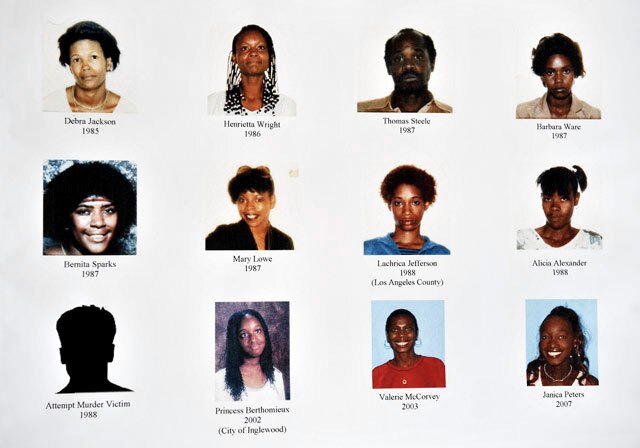 Detail photo of reward poster by Tom Andrews/LAist (more photos here)
The "Grim Sleeper" has eluded the LAPD for 23 years killing at least 11 people and leaving one survivor all in the South LA area. But investigators believe at least six of the 30 unsolved murders they are looking into right now will turn out to be victims of the serial killer.
The LA Weekly, who broke the story, just found an anonymously posted Grim Sleeper website with a creepy looking hooded man point a gun at you. The website has an interactive map of where the victims were found and lots of background on the case.