Get Booked into an OC Jail, Get Your Immigration Status Checked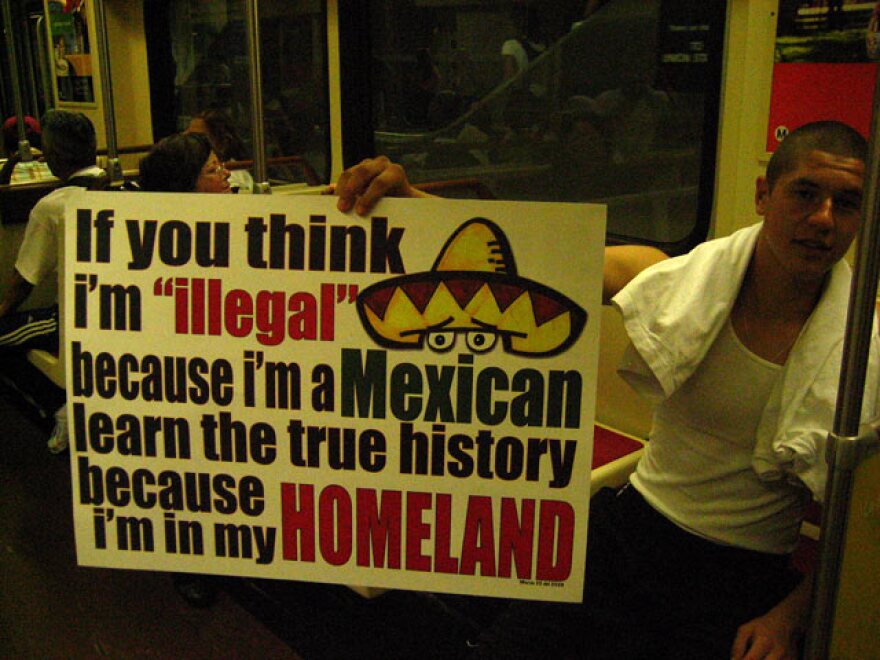 LAist relies on your reader support, not paywalls.
Freely accessible local news is vital. Please power our reporters and help keep us independent with a donation today.
Today Orange County becomes the 120th county in the nation to join the Secure Communities program, which is "a national effort to identify and deport people who are in the country illegally and suspected of or convicted of committing crimes," according to the OC Register.
All inmates will be screened through fingerprints to determine if they have "any contact with the immigration system," and flags the inmates who may be in the US illegally to be put on hold by immigration authorities, who then have 48 hours to collect the detainee. The system cannot identify an inmate who may be here illegally but who has had no contact with immigration.