Eye Nosh: Make Tacos, Not War
Stories like these are only possible with your help!
You have the power to keep local news strong for the coming months. Your financial support today keeps our reporters ready to meet the needs of our city. Thank you for investing in your community.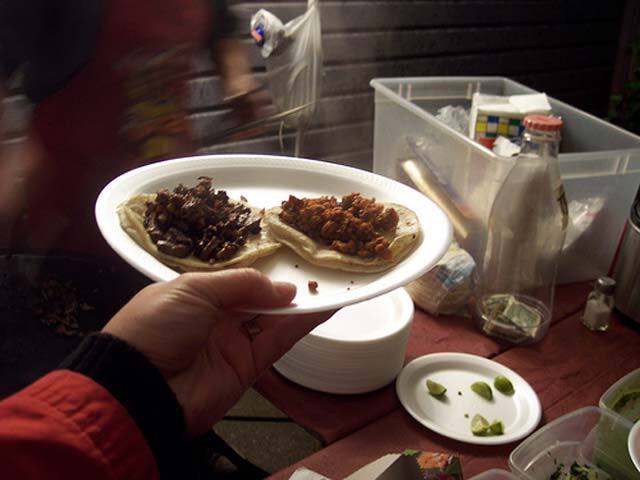 May 1st was Taco Truck Night here in LA, and we've been talking tacos for quite some time now. This shot--named "Make Tacos, Not War"--from 护士黑鹰 via the LAist Featured Photos pool on Flickr captures the simple pleasure that is getting a taco from a street vendor, in this case in the shadow of Occidental College in Eagle Rock. Our photog explains: "Hot tacos, $1 each, in a driveway on Avenue 50 near York. Fixins included."
Submit your Eye Nosh food 'porn' photos and mini-reviews to LAist via LAist Featured Photos on Flickr.