Fitness for the Easily Bored: Swordfighting
LAist relies on your reader support, not paywalls.
Freely accessible local news is vital. Please power our reporters and help keep us independent with a donation today.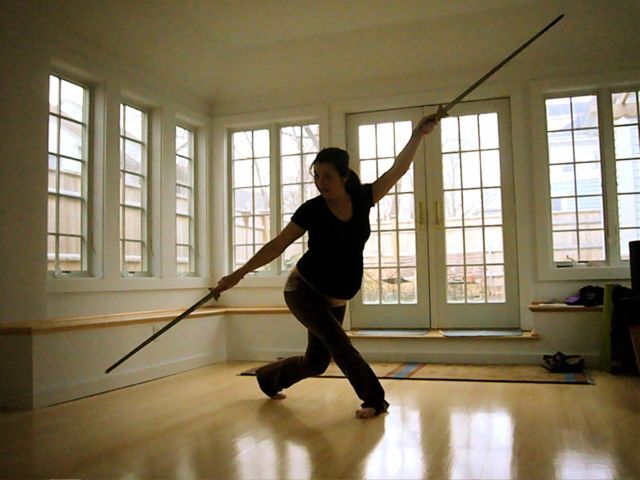 I've always been a worker-outer. But lately, as I've spent more and more time on the cardio machines at 24 Hour Fitness, I can't shake feeling that I'm just a hamster on a wheel in a vicious human experiment. To combat my paranoia and possibly find a mentally healthier hobby, I've decided to scope out what else LA has to offer in a weekly series, "Fitness for the Easily Bored." So far, I've explored Hoopdancing and Dodgeball. This week, I'm going medieval with...
The Academy of Arms--Swordfighting
The Premise
Back in the late 1500's and early 1600's, swordfighting (as many of us familiar with so-called "period pieces" may have gathered) was something people did. They did it to defend themselves and their damsels, they did it to defend their country, they did it while they rode horses. Many considered it an art form.
Fast forward 400-ish years. Christian Vivo, 20-year veteran of fencing, rediscovers a book written in the days of swordfighting entitled "Brief Instructions on my Paradoxes of Defense," which details proper fighting technique. Along with a small international community of fellow fighting fanatics, Vivo reads it, learns the technique, and translates it to be palatable for the modern-day consumer.
"It took a few years to get down," he says. But it's well worth it. "It lets us touch some of our history," he adds.
Ten years later, in a small equestrian community known as Burbank, Vivo opens the Academy of Arms to teach swordfighting to the SoCal masses.