Eye Nosh: Fashion District Street Dogs
LAist relies on your reader support, not paywalls.
Freely accessible local news is vital. Please power our reporters and help keep us independent with a donation today.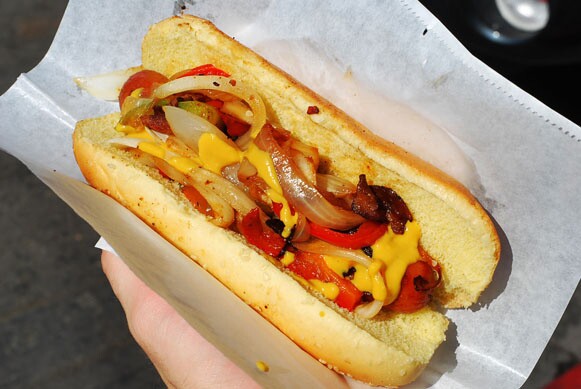 Street vending may be illegal (well, for the most part), but the food porn it produces is always quite a treat. On Flickr, LAist Featured Photos contributor bscott224 submits this colorful display of onions, peppers and mustard atop a hot dog bought near Maple and Olympic in downtown's Fashion District. Enjoy, it's almost dinner!
Submit your Eye Nosh food 'porn' photos and mini-reviews to LAist via LAist Featured Photos on Flickr.