Eye Nosh: Fashion District Street Dogs
Stories like these are only possible with your help!
Your donation today keeps LAist independent, ready to meet the needs of our city, and paywall free. Thank you for your partnership, we can't do this without you.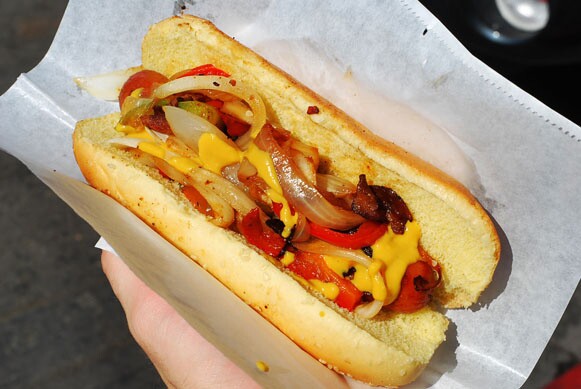 Street vending may be illegal (well, for the most part), but the food porn it produces is always quite a treat. On Flickr, LAist Featured Photos contributor bscott224 submits this colorful display of onions, peppers and mustard atop a hot dog bought near Maple and Olympic in downtown's Fashion District. Enjoy, it's almost dinner!
Submit your Eye Nosh food 'porn' photos and mini-reviews to LAist via LAist Featured Photos on Flickr.