This is an archival story that predates current editorial management.
This archival content was written, edited, and published prior to LAist's acquisition by its current owner, Southern California Public Radio ("SCPR"). Content, such as language choice and subject matter, in archival articles therefore may not align with SCPR's current editorial standards. To learn more about those standards and why we make this distinction, please click here.
Extra, Extra - Happy Christmas Eve Eve
Support your source for local news!
Today, put a dollar value on the trustworthy reporting you rely on all year long. The local news you read here every day is crafted for you, but right now, we need your help to keep it going. In these uncertain times, your support is even more important. We can't hold those in power accountable and uplift voices from the community without your partnership. Thank you.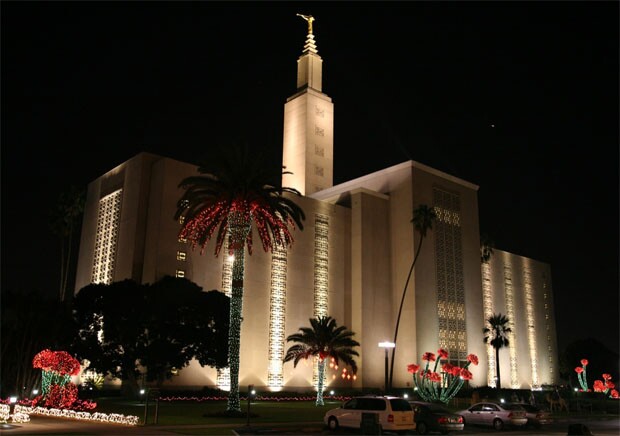 - Bakersfield man pissed off that the local school district was changing the names of the winter and spring breaks to the Easter and Christmas break lit an American flag, a fake Revolutionary flag, and a Christmas tree on fire. When he saw the sheriff coming towards him, he set himself on fire - AP
- "With the Wiimote strapped firmly on your hips, you must thrust and gyrate in a 'pleasing' manner. For the sexually inept, your conquest just may fail and she will fall asleep, turn the TV on or just get up and leave. Those that you satisfy will earn you libido points and help you as you go along. But enough bad reviews and the girls will be laughing and pointing at you as you walk by." - BB Spot
- Fascinating list of all the female teachers busted for getting it on with their students, including the twin teachers in LA who were popped last week for being with a female student - World Net Daily
- How about giving some charitable gifts this year? - Metafilter
- Sir Bono? - MSNBC
- Hillary Duff Barbie? - AP
- Sean John "faux" fur coat being sold in Macy's contains real fur - dog fur - consumerist
- Le Fuzz is training with CHiPs this month, so bonne chance. - Modesto Bee
- Rockies GM says rumor about Todd Helton being traded to the Angels is false - Rocky Mountain News
photo of the Mormon Temple in Westwood by the laughing squid
It's been many, many years since we saw this much snow in our mountains. Going up there right now isn't safe, but here are some places where you can enjoy the view and snap a pic.

April Valentine died at Centinela Hospital. Her daughter was born by emergency C-section. She'd gone into the pregnancy with a plan, knowing Black mothers like herself were at higher risk.

A look at years past when snows creeped into our citified neighborhoods, away from the mountains and foothills.

In the face of a drier future, that iconic piece of Americana is on its way out in Southern California.

Bob Gregory, 62, went missing the same day as Sands. His body was recovered near Mount Islip.