Fighting LA's Billboard Blight
Stories like these are only possible with your help!
Your donation today keeps LAist independent, ready to meet the needs of our city, and paywall free. Thank you for your partnership, we can't do this without you.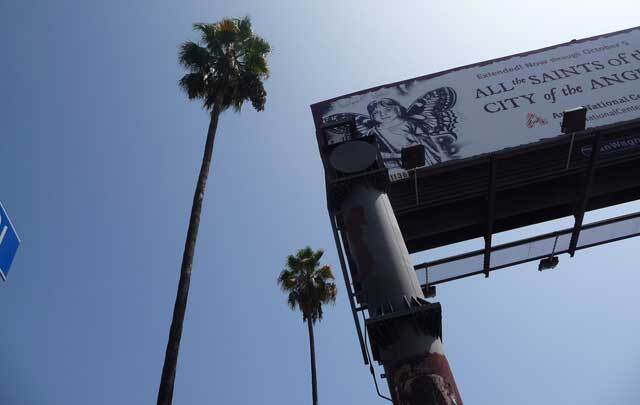 Photo by edmundv via Flickr
The LA City Council is back from a small recess and today's meeting will not be a light one with two motions being introduced that will address the proliferation of electronic billboards in Los Angeles.
Eric Garcetti will ask the City Attorney to review the terms of a settlement between the City of Los Angeles and major billboard companies that resulted in the city allowing the companies to convert traditional billboards to electronic billboards. Additionally, he will ask that the council vote on officially opposing Gov. Schwarzenegger's plan to turn Amber Alert boards on freeways into digital billboards for advertising when alerts are not in progress.
Billboard blight has become an issue over the past year. In April, LA Weekly estimated some 4,000 billboards in the city are illegal. And lately, the conversion of standard billboards to digital ones and supergraphics have been hot issues.