This is an archival story that predates current editorial management.
This archival content was written, edited, and published prior to LAist's acquisition by its current owner, Southern California Public Radio ("SCPR"). Content, such as language choice and subject matter, in archival articles therefore may not align with SCPR's current editorial standards. To learn more about those standards and why we make this distinction, please click here.
Writer's Strike Resulting in Higher Web Traffic
Before you read this story...
Dear reader, we're asking for your help to keep local reporting available for all. Your financial support keeps stories like this one free to read, instead of hidden behind paywalls. We believe when reliable local reporting is widely available, the entire community benefits. Thank you for investing in your neighborhood.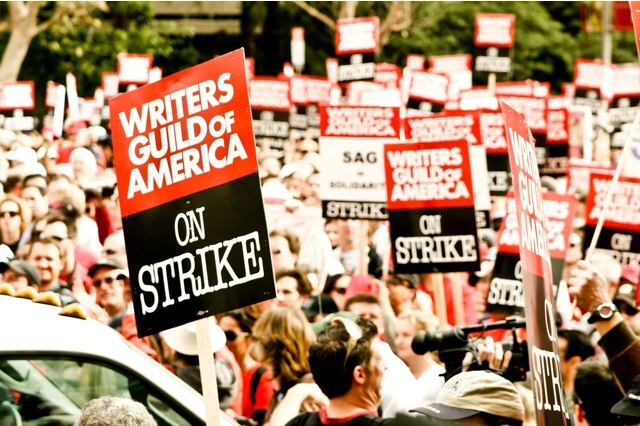 TechCrunch reports that the viewing public is spending more and more time online with sites like YouTube and Crackle thus confirming trends that LAist reported on this last fall. YouTube has experienced an increase in traffic of 18% over the last two months while Crackle has doubled it's audience.
An LAist interview over a month ago with StumbleUpon's VP of Marketing confirmed this trend was happening. Last year LAist had the chance to talk with the extremely successful and well-respected producer, Marshall Herskowitz (Thirtysomething, My So-Called Life, etc.), who made the commitment to producing high-quality programming exclusively for the web, starting off with his debut web show, Quarterlife. All this new data makes one wonder if more of the innovative segment of producers will look at this as an opportunity rather than something that is depleting their audience. Who's going to step up to the plate?
Photo by Joey Malone