TV on the Radio Brings the Thunder to Pomona
LAist relies on your reader support, not paywalls.
Freely accessible local news is vital. Please power our reporters and help keep us independent with a donation today.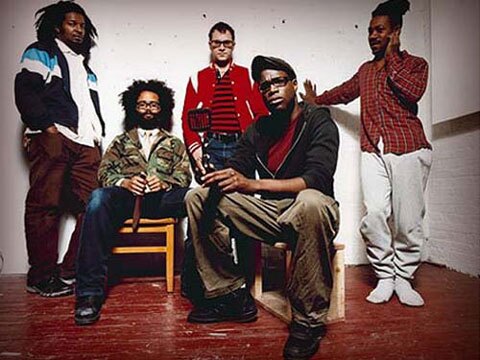 If you missed TV on the Radio at the Hollywood Bowl on Sunday night, or if you're like me and hate seeing a band you really dig opening for another band you don't dig nearly as much, head out to Pomona tonight where TVOTR will be playing at the Glass House.
The advert for the show was briefly removed from the Glass House Web site, but rest assured it is happening. When bands play larger shows or venues, they are often locked into contracts that prohibit them from playing within a certain radius for a selected amount of time.
Doors open at 7:30 p.m., opening act OHSEES will take the stage around 8:00-8:30 p.m. and TVOTR will come on around 9:30-10 p.m. if all goes according to plan.