TV Junkie: Tuesday - From the Incredibly New to the Incredibly Old
LAist relies on your reader support, not paywalls.
Freely accessible local news is vital. Please power our reporters and help keep us independent with a donation today during our fall member drive.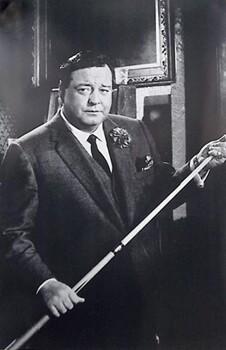 A few months ago LAist interviewed writer/creator/director Marshall Herskovitz about his web series Quarterlife, and lo and behold, the series debuts on NBC tonight! MySpace, which showcased Quarterlife has a new show of the hidden-camera comedy variety debuting this week as well, "Special Delivery", which will have episodes twice weekly. From these new media developments we turn to television's ancient past on today, Jackie Gleason's birthday, JackieGleason.com has been launched with rare stills and clips of "The Great One" - a true TV pioneer.
7:15pm Miracle of Morgan's Creek TCM - (1944) Classic Preston Sturges comedy
9:00pm Big Brother: 'Til Death Do You Part CBS - After some shenanigans the house engages in a loopy Jericho-themed veto - and this show is followed by what? A new episode of Jericho, duh.
9:00pm Frontline/World: State of Emergency PBS/KCET - Uplifting topics such as the Pakistani army battling Taliban insurgents in the mountainous Swat Valley; democracy in Russia during the elections, etc.