TV Junkie: Thursday - Michael Ian Black hosts "Reality Bites Back"
LAist relies on your reader support.
Your tax-deductible gift today powers our reporters and keeps us independent. We rely on you, our reader, not paywalls to stay funded because we believe important news and information should be freely accessible to all.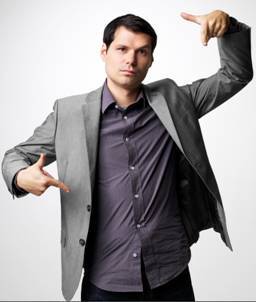 The Emmy nominations are out today and finally it seems like they're getting on the right track with nominations for AMC's "Mad Men", FX's "Damages", and Showtime's "Dexter". In comedy NBC is duking it out with itself between "30 Rock" and "The Office". If any of those previously-mentioned shows wins this will be a good year for the Emmys. In particular the AMC and FX nominations are groundbreaking for basic cable to receive such critical acclaim.
Tonight marks the debut of something we've been waiting a long time for: the return of Michael Ian Black in ongoing programming! Black will be hosting Comedy Central's "Reality Bites Back" tonight at 10:30pm, it looks to be very funny based on some of the promo clips that have been released, thus making it the TV Junkie Pick O' the Night.
8:00pm Last Comic Standing NBC - Guest judge Carrot Top provides the contestants with some very necessary feedback
9:00pm VH1 Rock Honors VH1 - Bands including Pearl Jam, the Foo Fighters, and the Flaming Lips pay tribute to The Who.