TV Junkie: Thursday - Get 30 Rocked
Stories like these are only possible with your help!
You have the power to keep local news strong for the coming months. Your financial support today keeps our reporters ready to meet the needs of our city. Thank you for investing in your community.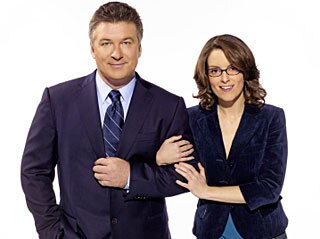 If there are 30 minutes of television for you to watch tonight, then those 30 minutes should be 30 Rock. Tina Fey's American Express commercial has left me wanting more and finally I'm getting some. And hey lookie, they actually got Seinfeld back in a sitcom, for at least an episode.
8:30pm 30 Rock NBC - Season Premiere. TV Junkie Pick of the Night.
9:00pm Supernatural CW - Season Premiere.
9:00pm The Office NBC - Like a pair of comfortable shoes. TV Junkie 9:00pm Pick
9:00pm Last One Standing DISCOVER - Series Premiere.
10:00pm It's Always Sunny In Philadelphia FX - TV Junkie 10:00pm pick
10:30pm Drawn Together COMEDYCENTRAL - Season Premiere.
11:00pm The Daily Show With Jon Stewart COMEDYCENTRAL - Jack Goldsmith
11:30pm The Late Show With David Letterman CBS - Nicolette Sheridan, Tony Snow?? Rihanna performs
12:35am Late Night With Conan O'Brien NBC - Snoop Dogg, Connie Britton, Bloc Party performs! TV Junkie late night pick