TV Junkie: Monday's Picks
Stories like these are only possible with your help!
You have the power to keep local news strong for the coming months. Your financial support today keeps our reporters ready to meet the needs of our city. Thank you for investing in your community.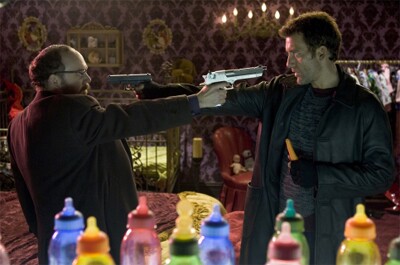 The only thing this week means to me is that It's Always Sunny In Philadelphia premieres on Thursday. I've seen some previews and goddam if that shit isn't funny.
9:00pm Dateline NBC - Sensationalist exploitation of the Connecticut home invasion by 2 ex-cons that left a woman and her 2 daughters dead and her husband badly beaten.
10:00pm Saving Grace TNT - For lack of anything better (Dr. 90210 anyone??) I guess the only choice is to watch some MILFY Holly Hunter.
11:35pm Late Show With David Letterman CBS - Jodie Foster
12:35am Late Night With Conan O'Brien NBC - Paul Giamatti pushes Shoot 'em Up; Alyson Hannigan pushes new season of How I Met Your Mother; Bad Religion performs!