TV Junkie: 'Fringe' Benefits; New Saget Comedy; Twain for Carlin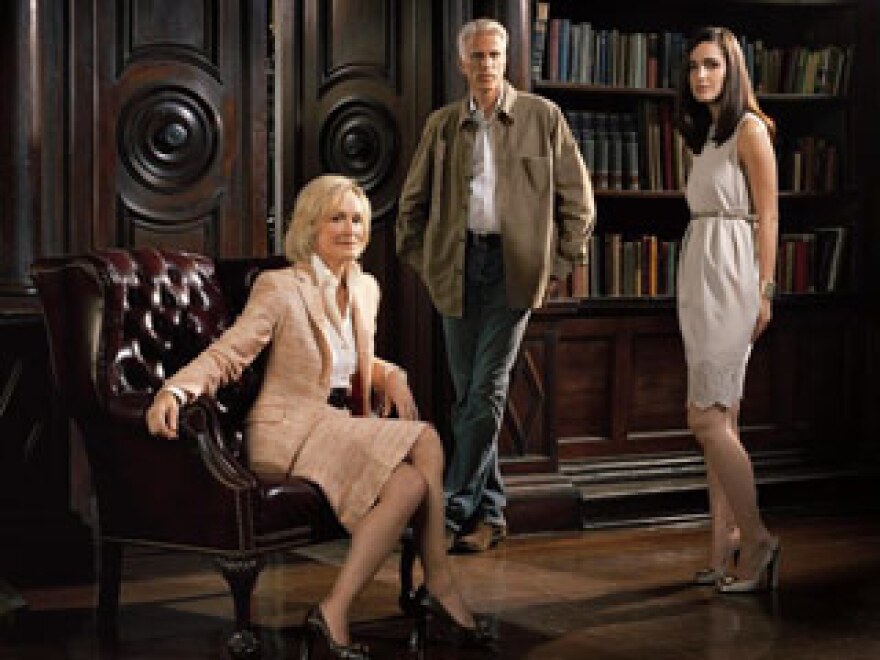 LAist relies on your reader support.
Your tax-deductible gift today powers our reporters and keeps us independent. We rely on you, our reader, not paywalls to stay funded because we believe important news and information should be freely accessible to all.
Truth is stranger than fiction - or life imitates fiction? Something like that: Anna Torv and Mark Valley, the stars of FOX's "Fringe", have married in real life. Fringe also did pretty good in yesterday's Nielsen numbers, with a 10+% increase in viewership over last week, but that increase is getting attributed to the popularity of its lead in, "American Idol".New programming news: ABC picks up "Surviving Suburbia", a comedy starring a favorite of ours, Bob Saget, who plays a cynical crank in a cookie-cutter development. We are hopeful that he will bring some of the surreal humor he produces in his stand-up act to the small screen, without all the f-bombs and sodomy of course, since ABC is part of the pseudo-squeaky-clean Disney conglomerate.
Check out how the nine o'clock slot is lit up tonight, including, for stand-up comedy fans, The Mark Twain Prize for humor getting bestowed upon George Carlin on PBS (ummm, a little late guys).
The TV Junkie Plan: "The Detonators", "Lost", "Damages", Letterman, Conan (John Hamm from "Mad Men" and Theresa Andersson performs!)
8:00pm American Idol FOX - Hollywood Round No. 2
8:00pm The Detonators Discovery - Demolition experts bring down urban buildings in Glasgow, Scotland, and Birmingham, Ala.
9:00pm George Carlin: The Mark Twain Prize Special PBS/KCET - A ceremony at Kennedy Center salutes the achievements of the well-loved comedian, satirist, actor and author, who died one week after learning that he would receive the 2008 Mark Twain Prize for American Humor.
9:00pm Lost ABC - Kate learns that someone knows the secret of Aaron's parentage