Torre-Watch Day 1: Grady Little Is Done
LAist relies on your reader support, not paywalls.
Freely accessible local news is vital. Please power our reporters and help keep us independent with a donation today.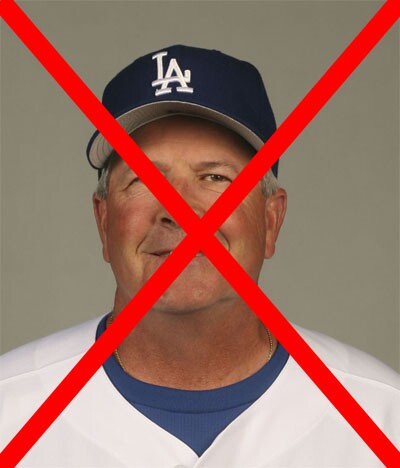 I go out to do some grocery shopping, and I come home to a shitstorm.
As I'm typing these words, I'm listening to the Dodger's conference call announcing Grady Little's resignation.
According to Ned Colletti, he has not offered the job to anyone yet.
Grady Little took part in the call. He said there were a variety of reasons for this parting. He wouldn't elaborate beyond that.
More on this as details come out.
Official Grady Little photo fabulously manipulated by Moi