Tonight & This Weekend in Rock: Viper Room Announces Schedule Under New Bookers
Stories like these are only possible with your help!
Your donation today keeps LAist independent, ready to meet the needs of our city, and paywall free. Thank you for your partnership, we can't do this without you.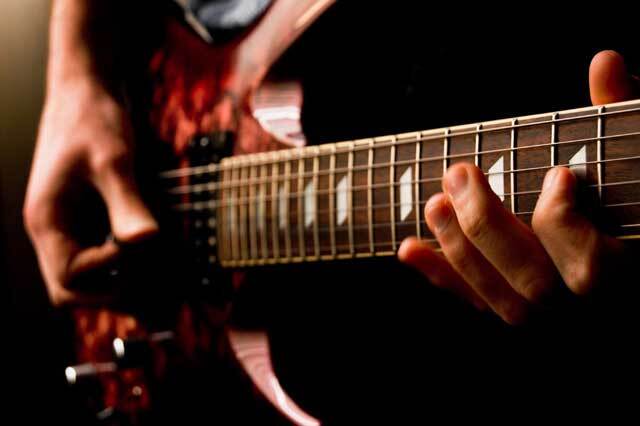 Photo by Jsome1 via Flickr
It's a weekend of festivals. First, you've got the 1st Annual Sunset Strip Music Festival, hosted in various classic West Hollywood clubs. Second, the Electric Daisy Carnival takes place Saturday downtown for an all night fete featuring Moby, Paul van Dyk, Rabbit In The Moon and many many others. And third is a pretty killer Sunday lineup of local favorites (14 bands total) at the All-Star Lanes in Eagle Rock called Kickchella.
Going back to the Sunset Strip, the Viper Room has announced their first bookings since restructuring staff, a.k.a letting go two established bookers and replacing them with new people that will set pace for a new Viper Room brand, which is planned to spread to other cities. Their summer lineup includes Veruca Salt (Aug. 22), Secret Machines (July 27) Candlebox (July 21), Camp Freddy (July 17 and, uh, for $50), KHZ featuring Dave Navarro (July 11), Supreme Beings of Leisure (July 10). Also, they've introduced a new weekly Sunday show (free with RSVP) called The Free Form Orchestra (named after the headlining act), which will bring local musicians out to take turns playing together.
Tonight
Nikka Costa @ El Rey
B Real, Slash @ Whiskey A Go Go
Jon Brion @ Largo at the Coronet
Dilated Peoples @ House of Blues
No Age, DJ King Shade @ The Getty
Juliette and the Licks @ Viper Room
Grand Archives, Sera Cahoone @ The Echo
Fol Chen, The Health Club, WEAVE! @ pehrspace
Hot Hot Heat, The Deadly Syndrome, The Shys @ The Roxy
Sam Shelton, Cory Chisel, Lucy Schwartz, Anahita, Kirsten Price @ Hotel Cafe
Guttermouth, New Skool Kings, Tiltwheel, Vultures United @ Alex's Bar (Long Beach)
Saturday, June 28, 2008
Louis XIV @ Viper Room
Mickey Avalon @ Key Club
Cheap Trick @ Hollywood Bowl
The 88, Satisfaction, Derby @ The Roxy
Fleet Foxes, Frankie Fairfield @ The Echo
Panther, Plants and Animals @ Spaceland
Ani Difranco @ House of Blues (Anaheim)
311 and Snoop Dogg @ Verizon Wireless Amphitheater
We Rock Techno (Electric Daisy Afterparty) @ A Warehouse
Sunday, June 29, 2008
Willoughby, Graves @ Tangier
Meshell Ndegeocello @ Key Club
Kickchella 2008 @ All-Star Lanes
Preservation Hall Jazz Band @ Warner Park
The Watson Twins @ Fingerprints (Long Beach)
Fleet Foxes, The Dutchess & The Duke @ Spaceland
Gilberto Gil, Devendra Banhart, The Album Leaf, Mike Heron @ Hollywood Bowl