Tonight in Rock: Tift Merritt, Eli 'Paperboy' Reed
Stories like these are only possible with your help!
You have the power to keep local news strong for the coming months. Your financial support today keeps our reporters ready to meet the needs of our city. Thank you for investing in your community.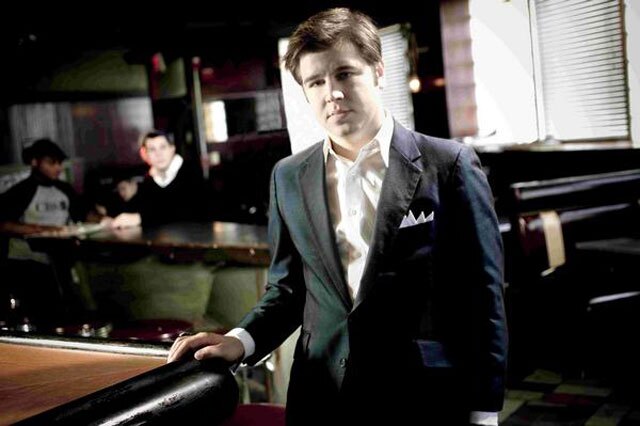 Eli 'Paperboy' Reed via his MySpace profile
If you like Sharon Jones & The Dap-Kings (review), then you're going to love Eli 'Paperboy' Reed who plays at The Echo tonight (Video of Reed below). Tickets are still available, but if you can't make it tonight, Reed is back May 18 and 19, at the Doheny Blues Festival in Dana Point and Spaceland, respectively.
Additionally, if you're a country rock fan, Raul Borja's wrote up a profile of Tift Merritt who plays The Troubadour tonight. For tomorrow, Mae Shi, who were interviewed with spicy Little Tokyo ramen by Carrie Meathrell, play tomorrow at Spaceland. Earlier today, Michele Reverte wraps up last week's Hotel Cafe tour along with plenty of photos by Koga (and more to come later today)
The Short List
Tift Merritt, Sara Watkins @ The Troubadour
Arlo Guthrie @ Royce Hall, UCLA
Oliver Future, Scissors For Lefty, Repeater, The Frequency, The Snow @ Safari Sam's
Western States Motel, Hello Dragon, Flashing Red Lights, Happy Stars @ Spaceland
Eli "Paperboy" Reed, Jail Weddings, Don Cavalli @ The Echo
The Monolators, The Breakups, The Natural Disasters, Sister Grizzly @ The Scene
The Dirges, The Mighty Regis, Hodges @ Molly Malone's Irish Pub
Emma Burgess @ The Buffalo Club (Santa Monica)
The Video

Eli 'Paperboy' Reed