Pencil This In: Kolloboration's Acoustic Night, Hollywood Comedy Fest and Dance Downtown
Stories like these are only possible with your help!
You have the power to keep local news strong for the coming months. Your financial support today keeps our reporters ready to meet the needs of our city. Thank you for investing in your community.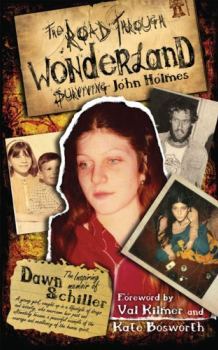 Dawn Schiller's book.
MUSIC*
There's an acoustic Kollaboration show tonight at the Ford Amphitheatre tonight at 8:30 pm. The evening's part American Idol, part open mic night and features original music from LA's Asian artists. Marié Digby is a guest judge and headlining performer. Tickets: $15-25.BOOKS
Tonight Book Soup welcomes Dawn Schiller who'll read and sign her new book The Road Through Wonderland. She fell hard for John Holmes, the king of porn. "With painstaking honesty, Dawn uncovers the truth of her relationship with John, her father figure-turned-forbidden lover who hid her away from his porn movie world and welcomed her into his family along with his wife." 7 pm.
COMEDY
The first Hollywood Comedy Fest continues tonight at the Jon Lovitz Comedy Club at Universal Studios. Aspiring comics compete for cash and prizes and will be judged by a panel of industry professionals and the audience. 8 pm. Tickets: $10.
DANCE
Tonight, Active Arts at the Music Center presents the next installment of Dance Downtown, a free evening of music and dance. Learn the crazy dances of the 60s including the monkey, the jerk, the swim and others. No partners or experience needed. Dance the night away with beginners lessons and live music under the stars. There are complimentary beginner lessons starting at 6:30 pm and throughout the evening.
Want more events? Follow me on Twitter.