College Football Week 4 Recap: The Rise of the Big East
LAist relies on your reader support.
Your tax-deductible gift today powers our reporters and keeps us independent. We rely on you, our reader, not paywalls to stay funded because we believe important news and information should be freely accessible to all.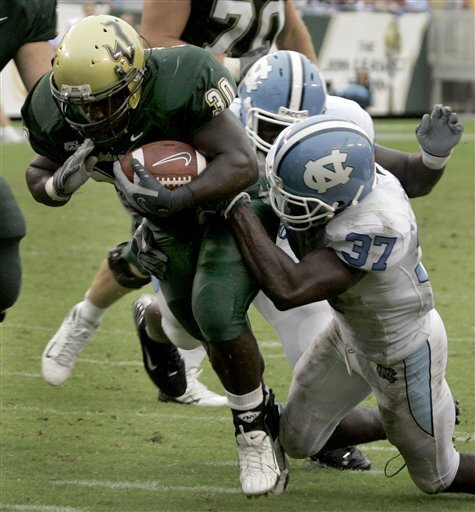 Back in 2004 when both the University of Miami (FL) and Virginia Tech defected to the ACC from the Big East conference (and Boston College the following year), critics around the country proclaimed the Big East to be a dead football conference. The Big East had the threat of losing their BCS conference status especially after they added Louisville, Cincinnati and South Florida to their ranks.
What a difference several years make. While the Big East isn't seen as a football powerhouse, they are no longer seen as a joke with West Virginia, Rutgers, Cincinnati and South Florida ranked in the AP poll and West Virginia seen as having a shot to play for a national championship The ACC on the other hand is now the weak conference especially after the traditional laughing stock Wake Forest team ended up winning the conference last season.
Perhaps the biggest story in all of this is the quick rise of the South Florida football team. The Bulls did not have a football team until 1997 when they played in Division I-AA. They started competing in Division I-A in 2001 as an independent, moved to Conference USA in 2003 and finally the Big East in 2005. They vaulted into the AP Top 25 rankings for the first time last week after an upset win over Auburn.