AFTRA Ratifies Contract with Movie Studios, Producers
LAist relies on your reader support.
Your tax-deductible gift today powers our reporters and keeps us independent. We rely on you, our reader, not paywalls to stay funded because we believe important news and information should be freely accessible to all.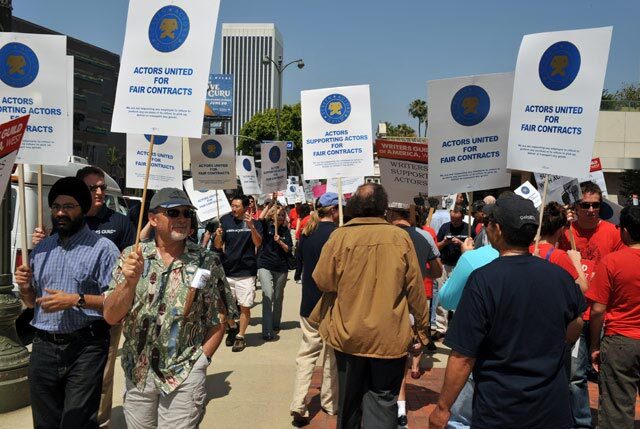 SAG Members at a 'Solidarity Rally' on June 9, 2008 (more photos here) | Photo by Tom Andrews/LAist
The votes came in and were counted: members of AFTRA--the nation's second largest performers' union--overwhelmingly voted to ratify a contract with the AMPTP, who represents movie studios and producers, by a 62.4% margin.
"Today's vote reflects the ability of AFTRA members to recognize a solid contract when they see it," AFTRA National President Roberta Reardon said in a statement. "Despite an unprecedented disinformation campaign aimed at interfering with our ratification process, a majority of members ultimately focused on what mattered—the obvious merits of a labor agreement that contains substantial gains for every category of performer in both traditional and new media.