A Pre-Valentine's Date With John Waters at Amoeba
LAist relies on your reader support.
Your tax-deductible gift today powers our reporters and keeps us independent. We rely on you, our reader, not paywalls to stay funded because we believe important news and information should be freely accessible to all.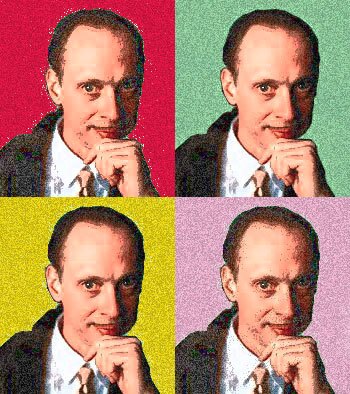 Still wondering what to give your sweet transgressive for Valentine's Day? Filthy, lovable, mustachioed filmmaker John Waters is releasing A Date With John Waters, a stirring yet suitably bizarre compilation album of his favorite love songs. To celebrate the album's release Waters will be at Amoeba Records in Hollywood tomorrow, February 6 at 6 PM, signing CDs and posing with fans in a Valentines setting.
The album spans oddities such as the first record Waters ever owned, "Tonight You Belong to Me" by Patience and Prudence, to the "first trisexual song ever recorded," "Ain't Got No Home" by Clarence "Frogman" Henry, to the wailing blues of Ike & Tina Turner's "All I Can Do Is Cry" to the "perfect song for an awkward moment," "Sometimes I Wish I Had A Gun" by Mink Stole.
A Date With John Waters
1. Tonight You Belong To Me – Patience & Prudence
2. Jet Boy Jet Girl – Elton Motello
3. Ain't Got No Home – Clarence "Frogman" Henry
4. I'd Love To Take Orders From You – Mildred Bailey
5. In Spite of Ourselves – John Prine with Iris DeMent
6. All I Can Do Is Cry – Ike & Tina Turner
7. Big Girls Don't Cry – Edith Massey
8. Imitation of Life – Earl Grant
9. Sometimes I Wish I Had A Gun – Mink Stole
10. Johnny Are You Queer? – Josie Cotton
11. (Night Time Is) The Right Time – Ray Charles
12. Hit The Road To Dreamland – Dean Martin
13. If I Knew You Were Coming I'd've Baked A Cake – Eileen Barton
14. Bewildered – Shirley & Lee