Get Involved: Wendy Greuel's Valley Crime Town Hall
LAist relies on your reader support, not paywalls.
Freely accessible local news is vital. Please power our reporters and help keep us independent with a donation today.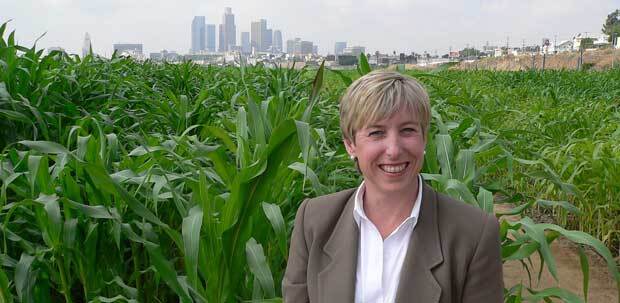 Tomorrow night, Councilwoman for District 2, Wendy Greuel, will be hosting a rather large public town hall meeting on crime in The Valley. Even LAist is showing up to represent a booth (okay, we'll actually be repping a neighborhood council). In any case, if you live in the Valley and you want the best part of LA to stay the best, then this meeting is extremely important.
Greuel, along with the LAPD will declare Council District 2 a "Graffiti-Free Zone." LAPD Deputy Chief Michel Moore will outline the "Broken Windows" theory and LAUSD District Superintendent Jim Morris will describe the actions the LAUSD is taking to improve school safety for children. Representatives from a variety of city departments, including Sanitation, Street Services and Transportation will be available to inform community members on how to efficiently access city services such as graffiti removal, abandoned car removal and illegal dumping clean up.
To prepare for the event, we asked Wendy herself a few questions...
Is there anything unique about crime in the Valley? Anything unique in community policing, deterrence and/or solutions the Valley can do that the rest of LA cannot?
Every community in Los Angeles is unique in its own right and therefore crime and the problems each community faces are unique. While gang crime went up citywide by 14% last year, it rose in the Valley by nearly 43%. I think this shows that we are dealing with gang crime on a different scale than other parts of the City.
I was born and raised in the Valley, I went to Kennedy High School. I have always felt that the Valley truly exemplified what was best about Los Angeles. The Valley has always been an area of communities working together. I believe that it's going to take that type of communal spirit that is going to be critical as we join forces to ensure that our streets are safe.