Always Take Note of License Plate Numbers
Stories like these are only possible with your help!
You have the power to keep local news strong for the coming months. Your financial support today keeps our reporters ready to meet the needs of our city. Thank you for investing in your community.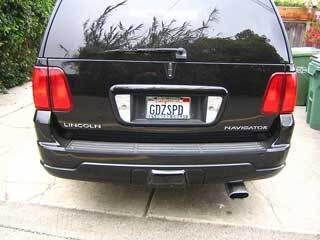 When it comes to crime, cops call one piece of evidence "gold." And that one bit of information that really can expedite an investigation is a license plate number. If you see something happen and it doesn't endanger yourself, take note of license plate numbers.
Yesterday in West Covina, a 91-year-old was killed in a hit-and-run accident in a cul-de-sac, which should be some of the safest streets in a neighborhood. "The driver got out, saw the woman on the ground, got back into a minivan and sped off," reported ABC7.
Witnesses standing nearby were calling 911 as it happened, but according to news reports, only a description of the man and vehicle, a minivan, were given. Taking note of a license plate in any situation never hurts. If it ends up being useless, you chuck it, if not, the police have something on file.
Another great tip: According to Captain Jim Miller at the LAPD's Van Nuys Division, taking note of a criminal's shoes is a great piece of suspect description. People can change shirts and pants easily, but how often do they change their shoes?
Photo of the 'Godspeed' License Plate by rick via Flickr