Cloverfield Opens Tonight. OMG, R U Excited?!?!
Stories like these are only possible with your help!
Your donation today keeps LAist independent, ready to meet the needs of our city, and paywall free. Thank you for your partnership, we can't do this without you.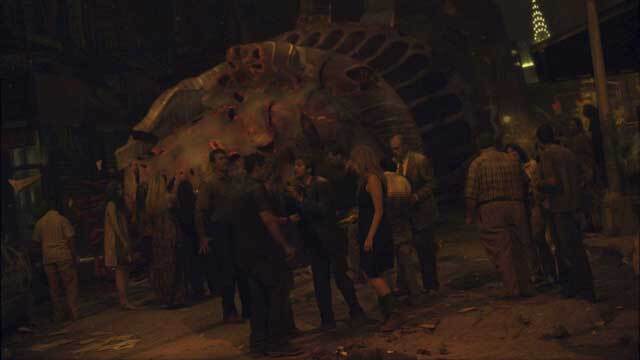 For over six months, since the last trailer before downtown Los Angeles was obliterated in Transformers, there was a preview for an untitled movie. It was intense, we knew was we wanted to see it and it came out on 1-18-08.
That day is here.
Our film editor loved it. Matt Reeves gave us an awesome interview. And despite Paramount's lack of organization after coming to us to cover their red carpet, we still got photos from our iPhone. Welcome to America, Cloverfield, welcome.
Photos courtesy of Paramount Pictures