This is an archival story that predates current editorial management.
This archival content was written, edited, and published prior to LAist's acquisition by its current owner, Southern California Public Radio ("SCPR"). Content, such as language choice and subject matter, in archival articles therefore may not align with SCPR's current editorial standards. To learn more about those standards and why we make this distinction, please click here.
Maybe They Just Need Better PR
Before you read more...
Dear reader, we're asking you to help us keep local news available for all. Your financial support keeps our stories free to read, instead of hidden behind paywalls. We believe when reliable local reporting is widely available, the entire community benefits. Thank you for investing in your neighborhood.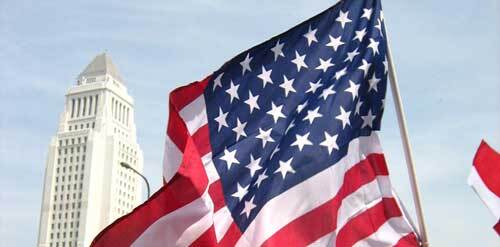 Simple, clear purpose and principles give rise to complex and intelligent behavior. Complex rules and regulations give rise to simple and stupid behavior. ~ Dee HockTunnel vision the keywords "Los Angeles city council" in the past few months and one might think LA is corrupt beyond belief. Sure, sketchy things happen: term limits on tomorrow's ballot attached to an ethics reform proposal, Brown Act questions, raised fees and raised salaries.
But try this: spend a week in any City office and you'll realize what seems logical is really not. Things get bogged down in budget line items, policies, personalities and two sides of the story… make that fifty sides of the story. Should it be simplified and streamlined? Yes. But where's the budget, resources and management to do that?
Why do residents get angry when something they don't like happens? Besides the "me me me me" factor, maybe it's because it smacked them in the face with no preparation, no prior communication and no public relations.
Remember back in December when the Los Angeles Fire Department (LAFD) put up hundreds, if not thousands, of "No Red Flag" parking signs in the hills? Residents were caught off guard and they were none too pleased. Was this one of the cases where government slipped something behind residents' backs, although legally, and got their hands slapped after? Bad PR or not, it's not a bad tactic. Especially when you can predict residents' reactions during the public relations period that will hold up a new life saving policy for years because of threats of lawsuits and community meetings.
We don't dispute the aforementioned "sketchy things" because they do indeed feel sketchy. There's nothing easy about running a city. But hey, it could be made a whole lot more transparent and simple.