City sued by Home Depot at the advice of City
Stories like these are only possible with your help!
You have the power to keep local news strong for the coming months. Your financial support today keeps our reporters ready to meet the needs of our city. Thank you for investing in your community.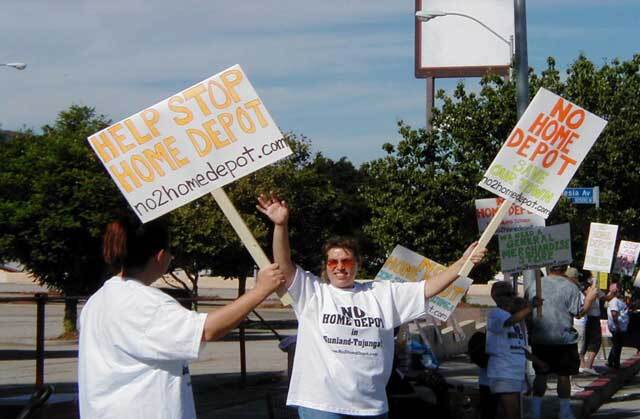 Home Depot is suing the city of Los Angeles because they didn't get what they wanted they say Councilwoman Wendy Greuel acted in a biased manner by helping neighborhood groups challenge the project while voting to require an environmental review. Greuel calls shenanigans in an LA Times article: "Is Home Depot and their lawyer suggesting that if a council member supports or opposes a project before it comes to the council, that there is a bias in that?" Greuel asked. "Because that literally cuts the legs off of our ability to make public policy."
However, the most interesting part of the story comes in one paragraph within, without much discussion:
"[Jeff] Nichols [of Home Depot] said two of Greuel's colleagues on the City Council advised his company last summer to sue if it did not get the permit. Though he would not identify those council members, he said their advice was given before the council voted to review the project at Greuel's request."
Is this fiscal treason towards the City of Los Angeles?
In August, the City Council voted to revoke the building permit that would allow Home Depot to open the store. It was a 12-1 vote. Who said no? Councilman Tony Cardenas. Who didn't vote, but may have not if he were present? Richard Alarcon, who could possibly have it in for Wendy Greuel since she opposed council redistricting that could favor Alacron's fiance's home, letting him move in with her, or at least represent her. Who else? Councilman Dennis Zine who was in support of Home Deport earlier in the process, but voted against it in August.
However, in the Daily News version of the story, it does not specify the offenders as council members. It only claims them to be "elected:"
Nichols said two city elected officials urged him and Home Depot to file the lawsuit and overturn the decision. Nichols declined to identify the officials.
If this be the case, suspect number one would be the City Attorney himself, Rocky Delgadillo. He may be City Attorney, but you can't put it past him after all the incidents this past summer. And since both he and Greuel are rumored to both be contending for City Controller in a future election, why not start the dirty politics now?
Whoever did this, Greuel told the Daily News that the advice is appalling. "It's incredibly irresponsible of any elected official to suggest they should sue the city ... which they represent."
Photo from www.no2homedepot.com