City sued by Home Depot at the advice of City
LAist relies on your reader support.
Your tax-deductible gift today powers our reporters and keeps us independent. We rely on you, our reader, not paywalls to stay funded because we believe important news and information should be freely accessible to all.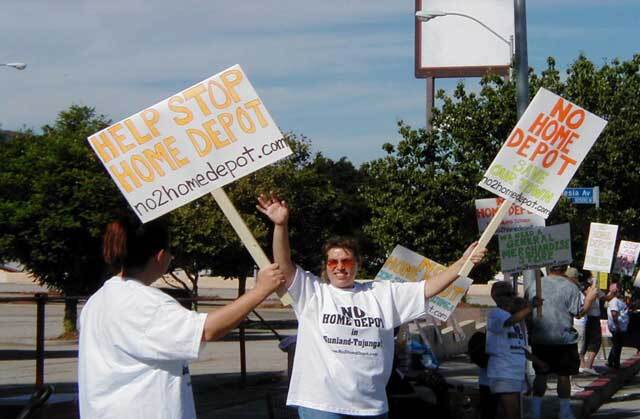 Home Depot is suing the city of Los Angeles because they didn't get what they wanted they say Councilwoman Wendy Greuel acted in a biased manner by helping neighborhood groups challenge the project while voting to require an environmental review. Greuel calls shenanigans in an LA Times article: "Is Home Depot and their lawyer suggesting that if a council member supports or opposes a project before it comes to the council, that there is a bias in that?" Greuel asked. "Because that literally cuts the legs off of our ability to make public policy."
However, the most interesting part of the story comes in one paragraph within, without much discussion:
"[Jeff] Nichols [of Home Depot] said two of Greuel's colleagues on the City Council advised his company last summer to sue if it did not get the permit. Though he would not identify those council members, he said their advice was given before the council voted to review the project at Greuel's request."
Is this fiscal treason towards the City of Los Angeles?