Atheists Sue Religious-Minded City Over Billboard
Stories like these are only possible with your help!
Your donation today keeps LAist independent, ready to meet the needs of our city, and paywall free. Thank you for your partnership, we can't do this without you.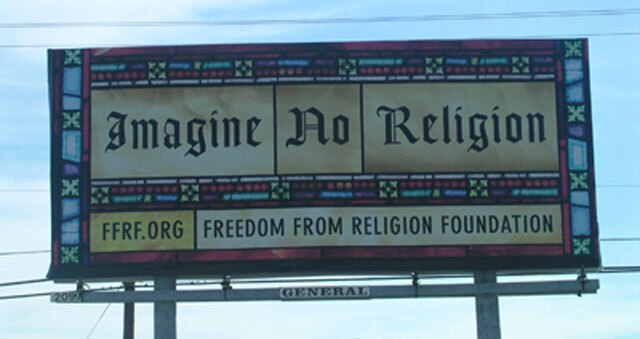 Remember this billboard in Rancho Cucamonga that went up, then went down after complaints and pressure from residents to the city to the billboard company? Well, they sued.
The Freedom From Religion Foundation is suing the city because it says Redevelopment Director Linda Daniels, who is also named in the suit, contacted the billboard company telling it of the numerous complaints the city had received regarding the billboard and asked if the company could do anything. "It does appear that the city was engaging in this officious intervention and has violated our free speech and our establishment clause rights," said foundation co-President Annie Laurie Gaylor. "They used their intimidation powers against the billboard company, I believe." [LA Times]


Similar billboards by the group have been put up in 11 other states. None have been taken down, but some were refused by billboard companies before they ever went up.