This is an archival story that predates current editorial management.
This archival content was written, edited, and published prior to LAist's acquisition by its current owner, Southern California Public Radio ("SCPR"). Content, such as language choice and subject matter, in archival articles therefore may not align with SCPR's current editorial standards. To learn more about those standards and why we make this distinction, please click here.
Al Gore Blasts BushCo as the "Most incompetent, inept, and with more moral cowardice... of any administration in modern history"
Support your source for local news!
Today, put a dollar value on the trustworthy reporting you rely on all year long. The local news you read here every day is crafted for you, but right now, we need your help to keep it going. In these uncertain times, your support is even more important. We can't hold those in power accountable and uplift voices from the community without your partnership. Thank you.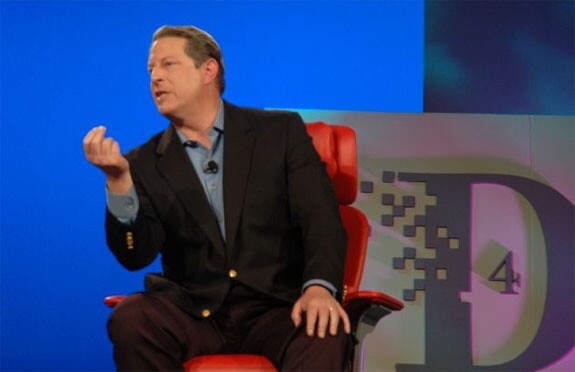 GQ interviewed former VP Al Gore recently and he took whatever was stuck up his ass that made him appear wooden and beat the hell out of the current administration with it using some amazingly inconvenient truths:
It is inconceivable to me that Bush would read a warning as stark and as clear [voice angry now] as the one he received on August 6th of 2001, and, according to some of the new histories, he turned to the briefer and said, "Well, you've covered your ass." And never called a follow up meeting. Never made an inquiry. Never asked a single question. To this day, I don't understand it. And, I think it's fair to say that he personally does in fact bear a measure of blame for not doing his job at a time when we really needed him to do his job. And now the Woodward book has this episode that has been confirmed by the record that George Tenet, who was much abused by this administration, went over to the White House for the purpose of calling an emergency meeting and warning as clearly as possible about the extremely dangerous situation with Osama bin Laden, and was brushed off! And I don't know why--honestly--

I mean, I understand how horrible this Congressman Foley situation with the instant messaging is, okay? I understand that. But, why didn't these kinds of things produce a similar outrage? And you know, I'm even reluctant to talk about it in these terms because it's so easy for people to hear this or read this as sort of cheap political game-playing. I understand how it could sound that way.

[Practically screaming now] But dammit, whatever happened to the concept of accountability for catastrophic failure? This administration has been by far the most incompetent, inept, and with more moral cowardice, and obsequiousness to their wealthy contributors, and obliviousness to the public interest of any administration in modern history, and probably in the entire history of the country!


And they call Nancy Pelosi angry?
Read the whole thing
, as they say. Hat tip:
Metafilter
photo by dfarber
It's been many, many years since we saw this much snow in our mountains. Going up there right now isn't safe, but here are some places where you can enjoy the view and snap a pic.

April Valentine died at Centinela Hospital. Her daughter was born by emergency C-section. She'd gone into the pregnancy with a plan, knowing Black mothers like herself were at higher risk.

A look at years past when snows creeped into our citified neighborhoods, away from the mountains and foothills.

In the face of a drier future, that iconic piece of Americana is on its way out in Southern California.

Bob Gregory, 62, went missing the same day as Sands. His body was recovered near Mount Islip.