A Look at the Map of National Prop 8 Protests
Stories like these are only possible with your help!
Your donation today keeps LAist independent, ready to meet the needs of our city, and paywall free. Thank you for your partnership, we can't do this without you.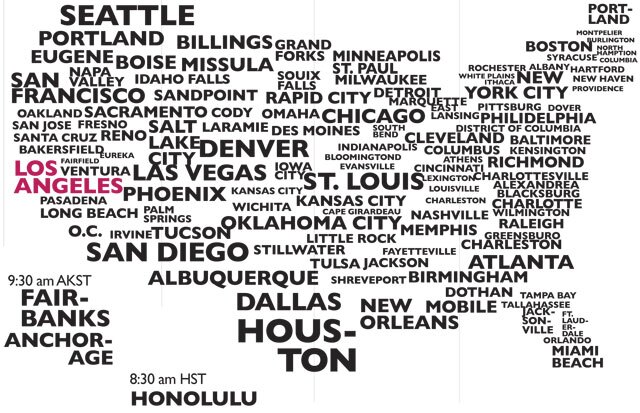 Now here's one way to show how large scale Saturday's national Prop 8 protest will look like. The above image is from a flyer being used to promote the Los Angeles event. But it doesn't stop there. Versions for San Francisco, Oakland, San Jose, Sacrament and San Diego are also being distributed.
Related: The map reminds us of this typographic map of Los Angeles neighborhoods.