A Look at the Map of National Prop 8 Protests
LAist relies on your reader support, not paywalls.
Freely accessible local news is vital. Please power our reporters and help keep us independent with a donation today.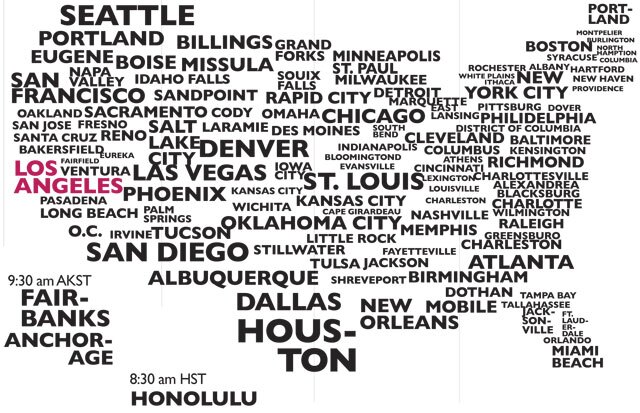 Now here's one way to show how large scale Saturday's national Prop 8 protest will look like. The above image is from a flyer being used to promote the Los Angeles event. But it doesn't stop there. Versions for San Francisco, Oakland, San Jose, Sacrament and San Diego are also being distributed.
Related: The map reminds us of this typographic map of Los Angeles neighborhoods.