1 Dead in 126 Hwy Crash, Woman Gives Birth in Snarled Traffic
LAist relies on your reader support, not paywalls.
Freely accessible local news is vital. Please power our reporters and help keep us independent with a donation today.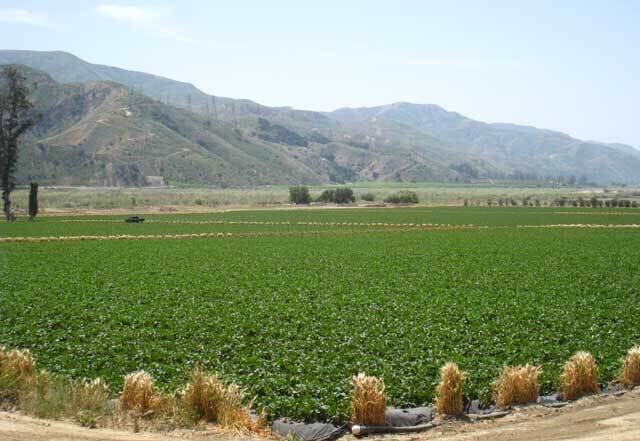 A view from the 126 Highway, which connects Santa Clarita to Ventura | Photo by Zach Behrens/LAist
In a crash site outside Ventura on the 126 Highway (described as looking like a bomb went off by one KNX reporter), one person is dead and four others are injured.
Around 10:40 a.m. this morning near Edwards Ranch Road a crash occurred involving a big rig, a car, and three people working on the center median, according to the Ventura County Star. One of the workers died and another was airlifted to the hospital in critical condition. Three others had moderate or minor injuries. (Update: KTLA has the sequence of events on the crash)
Reports from KNX1070 on the radio said that a woman caught up in the traffic after the accident was on her way to the hospital to give birth, but went through labor on the side of the road instead. She is now at the hospital with the child, reportedly safe and sound.