Get Out: Celebrate Mamacita, Bizarre Beasts, Life Among the Dead, Hot Coals, Pow Wow
Stories like these are only possible with your help!
You have the power to keep local news strong for the coming months. Your financial support today keeps our reporters ready to meet the needs of our city. Thank you for investing in your community.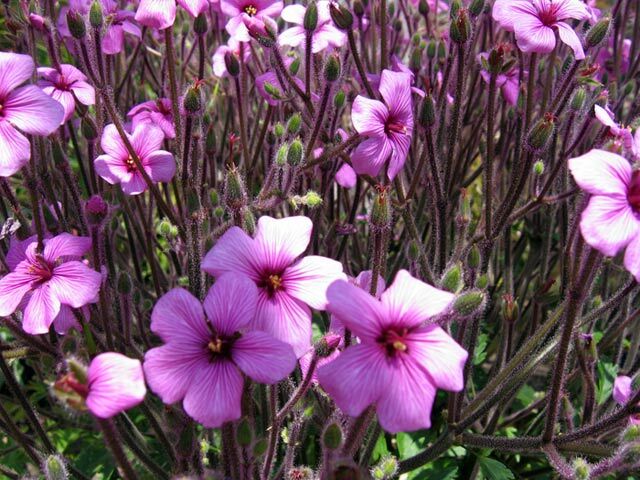 Photo by polaroid-girl via the LAist Featured Photos pool on Flickr
Mother's Day Festival at La Placita Olvera
So while more than 62 countries including U.S.A. celebrate Mother's Day on the second Sunday of May every year, in Mexico, El Salvador & Guatemala DIA de la MADRE (Mother's Day) is celebrated on May 10th each year...and what do you know? Today is Mother's Day for all of us! Head to DTLA to Olvera Street to enjoy a free celebration in the plaza to enjoy different type of foods, free health screenings for Women, free gifts for Moms, Carnival Rides & Games, arts & crafts, live Music groups, and a variety of products, services and information provided by all type of exhibitors. Noon to 10 p.m.
'Bizarre Beasts' Unleashed in Anaheim
Bizarre Beasts, Past & Present showcases some of the most odd and unusual animals that ever lived on earth through a hands-on interactive exhibit at MUZEO in Anaheim. The show joins their current popular exhibit How to Make a Monster: The Art & Technology of Animatronics--it's a "monster double header." The exhibit brings to life touchable cast skeletons, fossils, and realistic life-sized models that visitors can interact with, including giant birds with 15-foot wingspans, armored fish, strange invertebrates, bizarre reptiles and amphibians, 350 million year old dinosaurs and strange mammals. Hours and ticketing info available online.
Book Signing & Discussion of Life Among the Dead by Lisa Williams
Medium, clairvoyant, and transplanted Angeleno Lisa Williams [LAist Interview] will be signing and discussing copies of her book, Life Among the Dead, which shares a title with her hit Lifetime television series, this afternoon at 3 at the Bodhi Tree Bookstore. In her book she invites readers into her extraordinary life, from her childhood in Birmingham, England to her decision to move to Los Angeles. She shares her earliest psychic experiences, her gradual acceptance of her gift and many of the amazingly accurate communications she has shared with skeptics and believers alike. In her compassionate, down-to-earth style she reveals exactly what it's like to live surrounded by spirits every day!
BBQ Opening for Sutherland's 'Hot Coals Only'
What better way to welcome a brand new exhibit of photography and video by Peter Sutherland called "Hot Coals Only" to Hope Gallery than with a daytime barbeque opening event. "This show is in the tradition of classic road trip photography like Walker Evans or Robert Frank, but for Sutherland the wandering is also internal. He grants his idiosyncratic pre-occupations full reign. This forms the distinctive Sutherland world, the obsessively recurring ramshackle jeeps, tents, dogs, and beards. They're photos, the imagery is real, but they're also props for characters and ideas floating around Sutherland's brain." The street BBQ and opening is from 1-4 this afternoon, at the Hope Gallery in Echo Park.
14th Annual Northern Southern Winds Pow Wow
In Downtown's Los Angeles State Historic Park you can celebrate motherhood and Native American culture during the 14th Annual Northern Southern Winds Pow Wow event "Honoring Our Mothers." From 10 a.m. to 6 p.m. you can experience Native American drumming and dancing, delicious foods like fry bread and American Indian tacos, and activities for the kiddies. The Pow Wow is free and open to the public.
Want your event listed on LAist? Let us know!