Get Out: Puppetry Festival, Armenia Food Fair & Festival, Death and Taxes, Operation Dress Up!
Stories like these are only possible with your help!
Your donation today keeps LAist independent, ready to meet the needs of our city, and paywall free. Thank you for your partnership, we can't do this without you.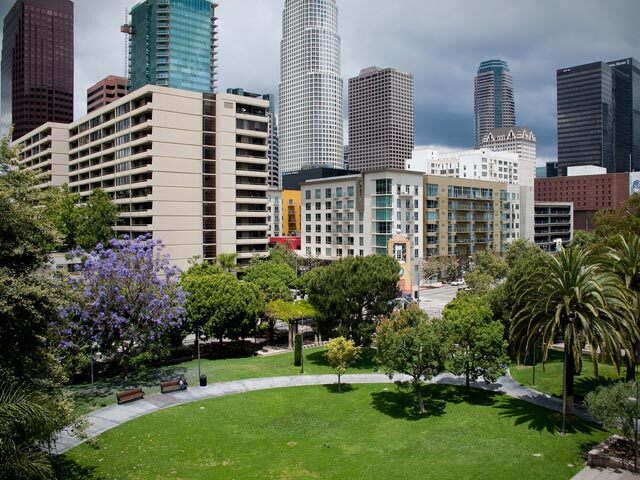 Photo by RebelSciences via the LAist Featured Photos pool on Flickr
Celebrate Puppetry
The Foothill Optimists of Sunland present Celebrate Puppetry, a fun festival of workshops, performances, booths, and food from 4-10 p.m. today at the McGroarty Arts Center
(7570 McGroarty Terrace) in Tujunga. Bring a blanket and enjoy the night under the stars with Bali & Beyond's Maria Bodmann and Cliff DeArment presenting one of their favorite shadow plays! Before dark, enjoy performances and workshops by notable Los Angeles' puppeteers. Shop at the unique gift booths, make a simple puppet or learn to manipulate one. Grab a bite! Proceeds are used to fund their festival.
Armenian Food Fair & Festival
You can get your fill of Armenian food and culture at the annual fest today in Montebello. Stroll around and check out Armenian dance ensembles and live music courtesy of the Hosharian Brothers Band. There's shopping, a kids area, and demonstrations of Armenian cooking techniques--learn how to make yogurt. And of course, the food: The festival menu will range from old time favorites which include a choice of beef, lamb, pork or chicken shish kebab served with shepherd's salad and rice pilaf, to specialties like Piroshki, dough filled with a savory filling of lightly seasoned ground beef or potato with caramelized onions. And more...It happens at The Holy Cross Armenian Apostolic Cathedral (900 W. Lincoln Avenue, Montebello) from Noon to 10:00pm. Free Admission and Free Parking.
Gallery Show Opening: Death and Taxes
Joe Ledbetter will open his Death and Taxes solo inotght (8-11:30 PM) @ Copro Gallery in Santa Monica. Also opening and sharing the event are Nathan Spoor's "The Glass Menagerie" in Gallery Two, and Vincent Caccioti's "Immortality" in Gallery Three.
Operation Dress Up
Did you know that there are over 13,000 homeless students that attend LAUSD schools? "Operation Dress Up!" is a local charity run by two teenaged girls who go to public school in the Valley. They collect gently used clothing for homeless children. They are holding a clothing drive today from Noon to 3pm at Menchie's Frozen Yogurt at 6731 ½ Fallbrook Avenue in West Hills (Fallbrook Mall). Each student who donates a bag of gently used clothing will receive a coupon for a complimentary 10 oz. frozen yogurt (one coupon per person, while supplies last). Clothing must be in very good condition.